Home
› Resources
Resources: Recommended Products And Services
I thought it will be helpful to have a resource page that include all the recommended items for your natural eyesight improvement.
Currently it is a very short list as I only recommend the top picks. I will add more as I find out more tools which can help. 
Ocu-Plus Formula
An eye supplement that contains 17 essential nutrients in one pill.
On top of what most nutritionists will recommend for Vitamin A (Beta-carotene), Vitamin C, Vitamin E, Vitamin B2, Selenium and Zinc, Ocu-Plus Formula top it up with 11 more essential vitamins and minerals for optimal eye health.
Personally, I experienced less eye fatigue and more moments crisper vision after taking it for a week. Grab your first bottle for free and see the benefits for yourself.
Site Build It!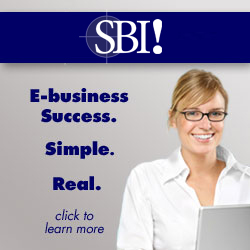 Nothing to do with eyesight but it can potentially change your life forever.
Actually it is related too, since reducing stress is one of natural eye improvement methods.
SBI! is an amazing service that helps you design, build and launch your own money earning websites.
You do not have to be a techie as they provide all the tools, education, web hosting, and support you'll need to succeed in building passive income online. 
I hope that this products will be helpful for you.
Cheers,
Andrewson
---
Full disclosure: Please note that some of the links above are affiliates links. At no additional cost to you, I will earn a commission if you decide to purchase through any of the links on this page. 
Please understand that I recommend these products as I have used and sincerely believe that they will help you, not because of the small commission I will make if you decided to buy. 
All the products I recommended has full money back guarantee. Please use it and get a full refund if you find that they are not useful for you.
Though I will lose that commission, it is totally fine as I do not want you to buy unless you feel that it can help you achieve your goals. 
You May Also Like: